Before my musings about non payment of fees – if you are a student who is worried about this topic, please reach out immediately to your academic advisor / tutor / or whatever they are called in your institution – they are there to help. Do not sit on your own and panic about non payment of fees – that is not going to solve the problem – getting help will.
Many students ask: "Will non payment of fees get me chucked out of university?" Getting cash in the bank seems to be the only thing universities care about just now!  The newspapers are full of stories about students being charged for accommodation they haven't used, substandard food and even, the more analytically able ones asking the simple question why should we be paying £9,250 just to study from our bedrooms and have no contact with staff? However, you don't hear as many stories about non payment of fees – Is it really all just about cash in the bank and nothing else?  Non payment of fees is an issue, and your university will do something… eventually!

Now, of course, everyone else's university will penalise students for non payment of fees, but my university has integrity, or so I thought, until today. Now, hard to believe I know, I'm not one for gossip (I hope you note here a tone of sarcasm and appreciate that I'm laughing at this statement myself!).  There appears to be discord between our Recruitment and Admissions teams and the Finance Department this week.  Finance have communicated to students that their fees MUST be paid before enrolling in their classes (which start today) – there will be severe penalties for non payment of fees – cash in the bank remember!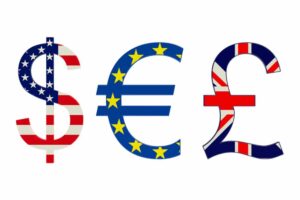 I have some insider knowledge – I might be privy to a student WhatsApp group – I'm not a fan of this as I often get conflicted between:
The Policy message
The student concerns
What's right and wrong!
The back and forth between the group have been interesting.  There is real  concern from mostly new students, but some sage advice about non payment of fees from more weather-hardened participants.
Policy for non payment of fees is clear and the Finance Department are doing and saying what they should be according to the rules.  Meanwhile, in abject desperation to meet their 'get bums on seats' targets, Recruitment and Admissions have been promising the earth to everyone and anyone (plus his or her grandparents). Nothing motivates like a Quarter 1 Bonus.  Quite commendable, but perhaps somewhat dubious!  The students are in turmoil…"How do we get into classes?", "How do I stop myself being kicked off the course for non payment of fees?", "Why are they doing this when I was told X, Y, Z…?".  Indeed, a quandary.
Thankfully one student who has been in the system for a couple of semesters gave some excellent advice – "just ignore them, they won't do anything except enrol you in classes then chase you for the money in a couple of weeks!".  He's right, you know.  This is the level of integrity being dealt with on a regular basis.  Ultimately, fuck policy and protocol…all that matters is cash in the bank.  This is just another demonstration of how greedy and insensitive university administrators can put additional pressure and stress on new students, without due concern for those in our care.
As an academic, "pastoral care" is of utmost importance – for those who don't know this terminology, it basically means bend over backwards to keep students happy, whilst being understanding, supportive, and caring. I actually enjoy this part of my job as I really do give a shit about (most of) the students.  Non payment of fees are not one of my problems! Others (including some academic colleagues), however, appear to have eaten and praise only the rule book – they do the bare minimum and don't accommodate student needs, or attempt to seek out a solution to their problems, even if it only means referring them to the correct person.  Seriously, it takes two minutes to send an email advising that Student A needs to speak to Colleague X.  I constantly wonder how long some of my colleagues would last in the real world of business, and if these were "customers" that we were upsetting.
I wonder, however, how long it will be before our students are treated like little individual revenue centres. The real danger is moving from chasing up non payment of fees to adding on little extras here and there. Three resits for the price of two? How much extra for personal tuition? How would you like your assessment… would you like to pay the coursework surcharge or do you just want to do an exam?